Share to your friends..

Share spreadsheets directly to your friends if they have a Rocket Tech account.
If they don't have an account, they'll receive an e-mail notifying them that you shared
the document and asking them to sign up. Or, copy a read-only or read-write link to
share by e-mail or to social media without requiring a login.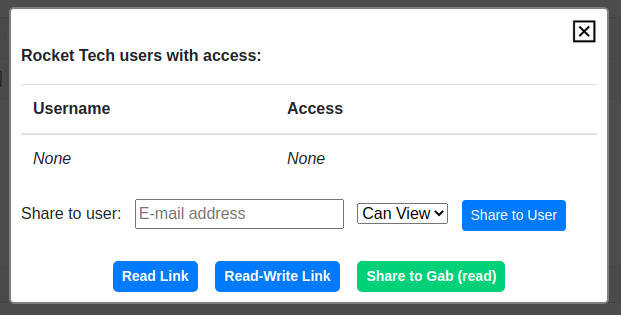 Add to your mobile device

Rocket Tech Spreadsheets can be added to your Android, iOS, or de-Googled Android
device as a web app. This is a censorshop-free method, which avoids bowing to
any of the Google/Apple terms of service.